Calliope Musical Theatre Development
and Performance Workshop
Summer 2023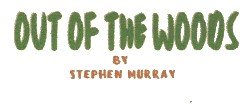 Workshop Director:
Stephen Murray
Age Requirement:
Rising 6th – 10th graders
Workshop Dates:
8/7/2023 – 8/19/2023, Monday – Friday, 9 am – 1 pm
Week 1: August 7 – 11
Week 2: August 14 – 18
PERFORMANCES ARE FRIDAY AUGUST 18 at 7 pm, AND SATURDAY AUGUST 19 at 2 pm
ALL PARTICIPANTS MUST BE AVAILABLE FOR ALL PERFORMANCES
Workshop Details:
This summer workshop focuses on the aspects of creating a musical. Stephen Murray (composer/workshop director) will present his working outline of a new musical, and during this two-week workshop, the participants will work together with him to create a full new musical from this outline! Their performances will be the world premiere of Out of the Woods!
Workshop Cost:
Tuition total is $375, a non-refundable deposit of $75 is due at time of registration, the balance will be due on the first day of the workshop
Production Team:
Director/Music Director: Stephen Murray,
Assistant Director/Choreographer: Tracy Martino
The Show:
OUT OF THE WOODS – A new musical by Stephen Murray
A group of students enrolled in a technology-free wilderness camp find themselves lost in the middle of the woods. As darkness falls, a kindly camp counselor finds the students and sets up camp with them. Around the campfire, the students and counselor share ghost stories and tales of the mysterious creatures of the forest like Sasquatch and the Chupacabra. Will they ever get out of the woods? And who is this mysterious counselor that wasn't introduced at orientation?
ALL WORKSHOPS ARE CONDUCTED AT CALLIOPE'S THEATRE AT 150 MAIN STREET IN BOYLSTON, MA
---